Freda Nunn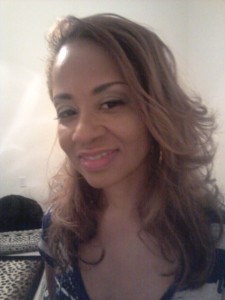 Freda is the owner and Senior Instructor of Esenyl's Pilates, LLC. Many people are curious about how she became interested in Pilates and wellness. The truth is, she was like many of you today. She struggled with finding balance in her life and in her body. The end result was weight gain, low energy and a health challenge that caused her to experience intense pain within her body. She knew there had to be a solution to her problem and indeed she found it in a Pilates class. Finishing the class, she knew that Pilates was what she wanted to do and share with others for the rest of her life!
Passionate about Pilates, Freda pursued an advanced certification from the world renowned Body Arts and Science International (BASI), Costa Mesa, CA. Moreover, desiring to work with a diverse population, she has achieved certifications in Pilates for Injuries and Pathologies, Active Aging, Innovations in Pilates, Kyphosis And Osteoporosis, Breast Cancer Recovery (Pink Ribbon Program™), and Pilates for Neurological Conditions, (e.g. Stroke, Parkinson's disease, MS, ALS, etc). With years of experience and training, she has taught Pilates extensively throughout the Washington, D.C. metropolitan area. Freda strongly believes that Pilates can transform the way your body looks, feels and performs at any age.
Being interested in wellness, Freda became a certified holistic health coach and studied all of the major dietary theories to help her clients discover which approach works best for them. She received a certification in Nutritional Counseling from the internationally known Institute for Integrative Nutrition, (New York City). Freda also studied with some of the leaders in nutrition such as Joy Bauer (The Today Show), Dr. Andrew Weil, Dr. Barry Sears (The Zone Diet), Dr. Deepak Chopra, and David Wolfe. She further earned accreditation from the American Association of Drugless Practitioners (AADP) and State University New York (SUNY).
Judyette Baker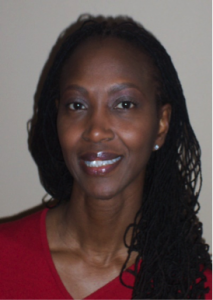 Growing up in the southern parts of the United States, Judyette was exposed to natural and spiritual living. After college with a major in Business and a move up north, that lifestyle diminished. The career in Information Technology ensued. It was an interesting and exciting career, but much too fast-paced with unhealthful proceeds. As an endeavor to live a more balanced and holistic life, Judyette began practicing and studying Pilates in 1998.
She attained a Pilates Method certification through internationally renowned Core Dynamics, Physical Mind Institute and supplementary Pilates' apparatus training with Quantum Fitness. Additionally, she became a Pilates Method Alliance Gold Certified Instructor. She expounded on her passion for health and wellness and has attained the professional designation of Certified Holistic Nutritionist by completing studies at the Tulsi Holistic Living Natural Health Centers. She is also a Raw Food Chef candidate. The culmination of her training and experience lead her to become a Holistic Nutrition and Lifestyles Practitioner. Services encompass Pilates, holistic nutrition counseling, menu planning and shopping assistance, group workshops and lectures. Her focus is on holistic health which is based on the premise that the body has an innate ability to heal itself. Given the right ingredients – appropriate nutrition, regular elimination of toxins, adequate rest and rejuvenation, physical activity, and mental/emotional balance – the body will metamorphose to its true optimal health.
Vered Harary Koslow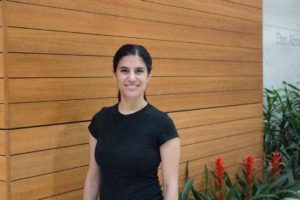 Vered has studied ballet, modern dance and Pilates since childhood and served as physical fitness commander during her service in the Israeli Air Force. After military service, she worked as a C.P.A. with Ernst & Young for several years but has since followed her passion for exercise and movement. She is a certified instructor in traditional mat and reformer Pilates (STOTT Method) and Barre. She has recently moved to Northern Virginia with her husband and two children.
Kate Watters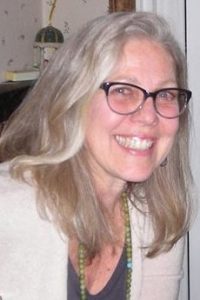 Kate is a certified yoga and Pilates instructor, who has been teaching since 2007. She has a 200-hour yoga certification through Yoga Fit, a nationally accredited teaching program, and she is accredited with the Yoga Alliance. Kate also has a 100-hour certification in Yoga Fit's Warrior program which allows her to teach trauma-sensitive yoga. She has been teaching mat Pilates classes since 2007, and after receiving her Level One Reformer certification from Balanced Body in 2008, she started teaching Reformer classes as well.
She brings an open heart and many years of personal practice to her teaching, and she loves to share yoga and Pilates with her clients. She believes that finding proper alignment and protecting clients from injury is key to a healthy practice, along with finding joy in moving, stretching, and strengthening the body and the mind. She enjoys putting together a good musical playlist and bringing a playful yet honoring approach to the practice. She provides individual attention to each client in order to help them find their personal form and connect with their breath, as well as, their own inner flow.
Further, she believes that imbuing Pilates and yoga practice with fun, is essential to keeping things fresh. Mixing it up, finding the playful aspects in movement, and keeping a sense of humor keeps her coming back to her mat. It is important to her to work with her clients (and herself) on alignment and posture along with breath and movement and to find that sweet place where we move with joy.
Kate strives to create a space in which each person can find their place of comfort and ease on the mat. Additionally, she believes within that environment they can find the expansiveness of their practice, the breath that connects to the magic of movement, and the peace that comes within as a result of that connection.
Anita Sharifi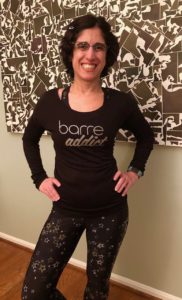 Anita Sharifi fell in love with Pilates back in the 90s through Denise Austin exercise videos. For years, she practiced alone in her bedroom, following the cues. Sometimes it was 2-3 times a week, sometimes just once a week, and sometimes weeks (or months) went by when life happened. Whenever her clothes fit tighter, she would just break out her tapes (and later DVDs) and quickly work off the weight.
This wasn't that hard in her 20s and 30s! It wasn't until her early 40s, when her sedentary desk job as a Technical Writer caught up with her, that Anita became more committed to improving her health. She joined a Pilates Studio in December 2017, where she learned proper form (it's better with a live trainer to correct you!), and has been a devoted regular ever since. In addition to feeding her Pilates fix, it introduced her to Yoga and Barre. Anita became a BootyBarre instructor at In 2018 after training in BootyBarre. She continued her journey in 2019 with formal Pilates training. Anita is excited to share her passion for fitness and prove it can get better with age!